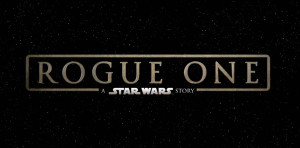 Ever since I was a kid I was always fascinated by movie trailers. I loved how they were a sneak peek into a much bigger world. And when a trailer is put together right, it really gets that movie excitement flaring. Unfortunately, sometimes they get it wrong and it can make a movie look laughably bad. Or just blah.
There's a certain energy or flow that's necessary to get it just right. I find it an exciting creative process.
One of the big issues with movie trailers today is that they give away too much of the story and show too many of the money shots. And by doing so, it just lessens ones excitement to see the film. Especially if you feel as if you've seen the entire movie in the trailer. "Terminator Genisys" comes to mind as they gave away a huge spoiler in the trailer in order to entice moviegoers. Instead, they just took criticism and possibly turned people away. It's definitely a delicate balancing act.
One thing that I find very important in my trailer viewing experience is that of tone. Something I feel that the recent "Star Wars" trailers haven't really been getting right. I like my "Star Wars" trailers to feel "Star Wars-y." I want that music pumping and those action scenes flowing. I want them to feel like "Star Wars."
So I tried my hand at redoing the trailer for "Rogue One." I took some stuff out, put some stuff in, and changed the overall flow. Plus, since this film leads up to "A New Hope" I wanted to give it a bit of a nostalgic feeling as well.
Below the "Rogue One" trailer, I've also added my attempts at ones for "The Force Awakens" (TV spots) which I did last year.
Trailers Away!!!!