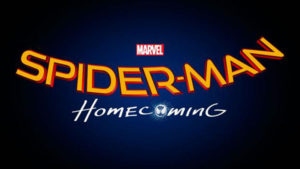 As shooting is underway on next years rebooted Spider-Man film entitled "Spider-Man: Homecoming" on-set photos are sure to pop up. And that's what we have here.
The new Spider-Man, Tom Holland, made his web-slinging debut in this years "Captain America: Civil War." Spider-Man's first appearance in the Marvel Cinematic Universe was definitely the highlight of that film. Up until this point, the character always existed in his own little on-screen cinematic bubble.
But next year, this new Spider-Man gets his own standalone film, the first in which he now exists in this bigger universe of mighty superheroes. And joining him in his solo outing will be Iron Man himself, Robert Downey Jr. The film is being directed by Jon Watts and also stars Michael Keaton, Marisa Tomei, Martin Starr, and Donald Glover.
The film is due for release on July 7, 2017.
These photos come courtesy of the website Looper. You can view some of the on-set photos below or click HERE to view many, many more of them.