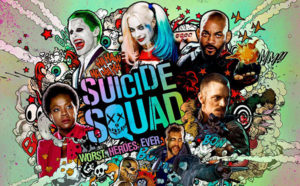 David Ayer's "Suicide Squad" doesn't come out for another ten days, but already a ton of clips from the film have popped up online.
In addition to those scenes, a nine and a half minute B-Roll package has also found its way into the light. I've always been a fan of these things as it gives us a peek into the nitty-gritty of the film making process.
I certainly hope the film can live up to its fantastic trailers. If so, it looks like it's going to be a lot of fun.
"Suicide Squad" comes out a week from Friday on August 5th.