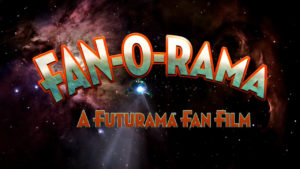 I am a fan of "Futurama." And I do miss the show. I still hold out hope that it will one day return again.
The last time we saw Fry, Leela, Bender and the rest of the gang of Planet Express was on a very well done crossover with the "Simpsons" a while back. And I would love to see another one of those again, but alas, it was probably just a one-off.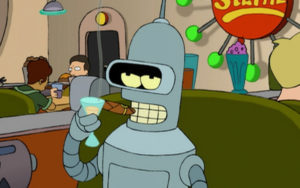 I had the pleasure of sitting in on a table read a few years back. And it was an absolute joy to see all of the actors read aloud their respective parts. Sadly, John DiMaggio (voice of Bender) had the flu so he had to call in and was put on speaker phone during the read. And in a way, I couldn't have been happier. He never broke character on the phone. I felt it was Bender just being the way he was supposed to be — avoiding work and just phoning it in.

Anyhow, the folks over at Fanorama created a live-action trailer from this funny and inventive show. It is not only completely awesome, but almost disturbing in the way they bring this show to life. This isn't a live-action "Futurama" done in the real world. This is a live-action "Futurama" done in the cartoon world. And you know, after viewing this, I'm not really sure which direction I'd like to see a full feature go — aimed more toward a real world version or this cartoon version.
If you'd like to read more about this trailer, you can access their website HERE!
Below the trailer, I've added the poster as well as a bunch of screenshots taken from the trailer. And tacked on at the very end, sort of for comparison sake, I've added the live-action, real world "Simpsons" opening someone made years back (if you ever wanted to know what the Simpsons would look like as real people).

So without further adieu, let's return to the world of "Futurama."