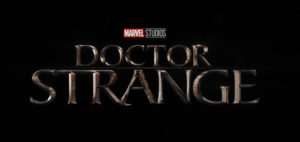 It looks like there was more superhero goodness from the San Diego Comic-Con today. Marvel unleashed it's second trailer for the Benedict Cumberbatch led "Doctor Strange." And I really like the look of it. It seems like it's going to be a lot of fun.

Also released was the new poster for the film.
"Marvel's Doctor Strange follows the story of the talented neurosurgeon Doctor Stephen Strange who, after a tragic car accident, must put ego aside and learn the secrets of a hidden world of mysticism and alternate dimensions. Based in New York City's Greenwich Village, Doctor Strange must act as an intermediary between the real world and what lies beyond, utilizing a vast array of metaphysical abilities and artifacts to protect the Marvel cinematic universe."
The film is due for release on November 4th.