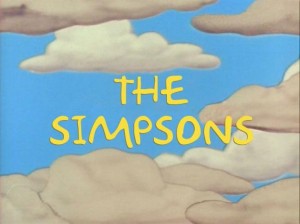 "The Simpsons? Who are they? Never heard of them!" These would be the words of someone who has lived under a rock for the better part of a quarter century. "The Simpsons" have been around for twenty-five years now, having just started their twenty-sixth season.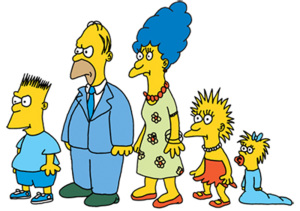 On April 19, 1987 "The Simpsons" premiered as shorts on "The Tracey Ullman Show." And after three years, it was spun off into its own primetime show on Fox. The first episode was broadcast on December 17, 1989 with the Christmas themed "Simpsons Roasting on an Open Fire." The show was an instant hit and became a cultural phenomenon. It's now the longest-running scripted primetime show in America. Its first and only theatrical film (so far) was released on July 27, 2007 and went on to gross over $527 million dollars worldwide.
I guess what I'm trying to say is… it's kinda popular.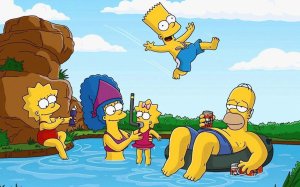 So what I have below is a full Storyboard packet for one of the episodes entitled "The PTA Disbands." Storyboards are rough drawings used to basically map the entire episode out. It's a fun peek into what goes into the making of an episode. Following that, you'll find a script for another one of the episodes entitled "You Only Move Twice."
So Cowabunga, Ay Caramba, Okily Dokily, and Woo Hoo! Now get to some Simpsons reading. And don't have a cow, man. D'oh!
Click on the pictures below to view either the Storyboards or Script.
"The PTA Disbands" (Storyboards) – Aired on Fox on Sunday, April 16, 1995 during the Sixth Season.
"Bart pushes the teachers to strike. Local Springfieldians take over the teaching positions, so Bart must find a way to fix things between the teachers and Principal Skinner."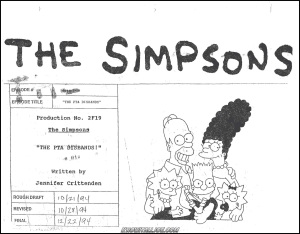 "You Only Move Twice" (Script) – Aired on Fox on Sunday, November 3, 1996 during the Eighth Season.
"Homer moves the family to a new town after he receives a better job offer, at a better nuclear power plant, but Homer is oblivious to the fact that his new boss is a Super Villain who is out to rule the world."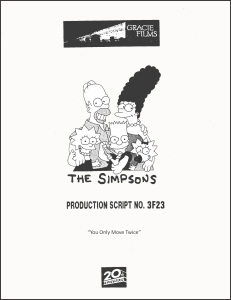 Citation * Episode descriptions above are from simpsonswiki.com.